Kemar's Pawsitive Experience SF
Rose earned her SC title before early retirement, mostly due to a sudden illness in May 2009 left her unable to compete. She was far too clever for coursing anyway, and quickly learned to listen for the pulleys to guess at the next turn.
Rose is a whippet who is utterly determined to solve a puzzle if it means food and who is single-minded in the chase, but otherwise she is not interested. She enjoys being with the family, but loves her space. She was renewed when we added a puppy to our household in October 2009 and has always been a fantastic packmate to our other whippets. She was born for the role of "big sister" and is happiest when serving her family as protector and in obedience games. Unfortunately, her modesty makes her slink away from pictures.
Rose at the age of 12(!!) is the FIRST WHIPPET to earn WCRL Rally Veterans title and with TWO First Places and an Award of Merit!! Congratulations to our sweet Rose and her dedicated human, Ms. Erin McNeill!
5/3/2015 NEWS FLASH!! New title earned by our Rosie-Bear!! She is now Kemar's Pawsitive Experience RN!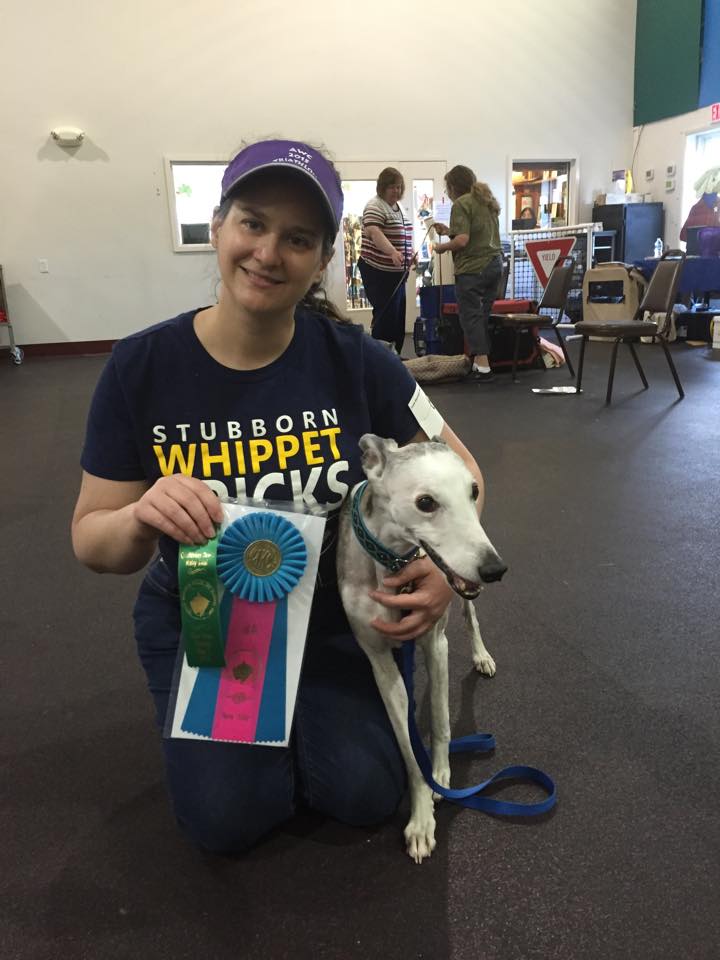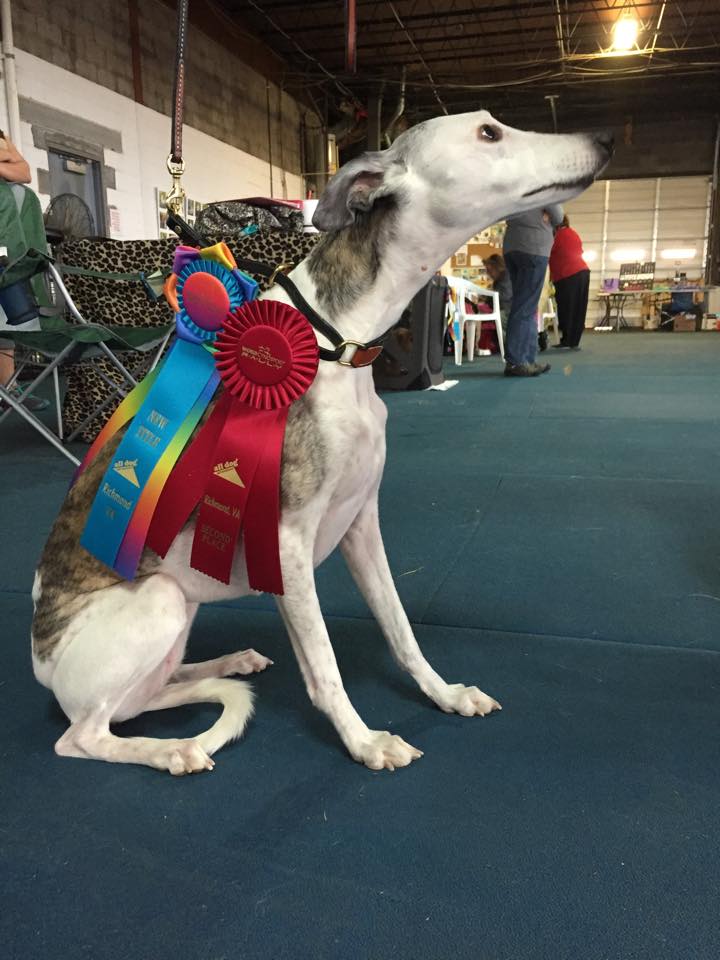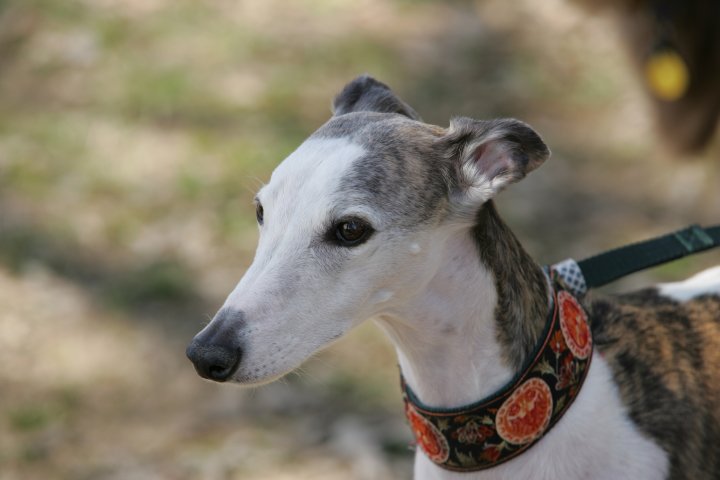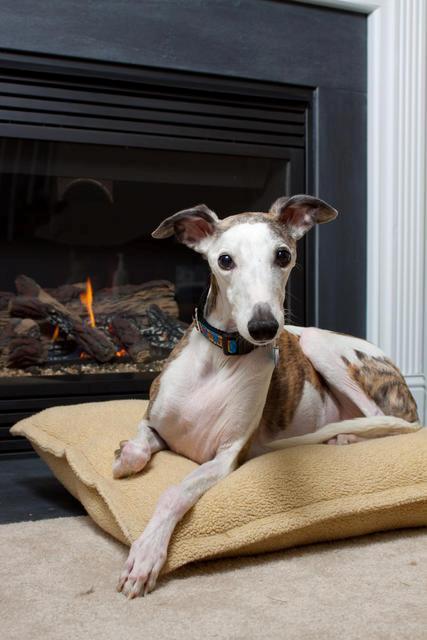 Pedigree of Kemar's Pawsitive Experience SF

Parents

GrandParents

G-GrandParents

G-G-GParents

Appraxin Burning Bright
(Sire)

Mahtrow's Just Do It

CH Appraxin Sage Grouse

Sporting Fields Trouper

Appraxin Homette

Dynasty's Somewhere In Time

BIS CH Sporting Fields Troy

CH Sporting Fields Bouquet

Appraxin Educating Rita

CH Jetstream's Bobby Sox

CH Jetstream's Johnny Angel

CH Ravenscroft's Bb's Revenge

Appraxin Dame Edna

Alerek's Celebrity

Appraxin Enchanted Carousel

CH Sportingfield Gatsby Design
(Dam)

AM/INT'L CH Special Acre Moonspinner

CH/BIS/BISS Delacreme De La Renta ROMX

AM/CAN CH Saxon Shore Amber Waves ROMX

CH Runners Creme De La Creme ROM

Selwyn's Anteitem

CH Anndra's Measure For Measure

Anndra's Money In Hand

BIS CH Sporting Fields By Design Ww

CH Topaz Jazz Singer

CH Surrey Hill's Rogue Of Chelsea

CH Shilo's Topaz Dixie

BIS/BISS CH Sporting Fields Winsome One ROMX

CH/BIS Sporting Field's Strider ROMX

CH Gold Dust's Champagne Parti Sf