We're Ken and Margaret Norkett and we've been owned by Whippets since 1989.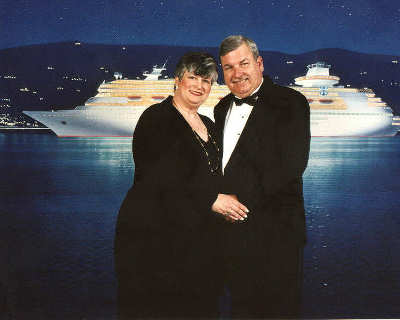 We're located in historic Abbeville County, South Carolina which is nestled between the Piedmont and the foothills of the upper western part of the state.
We love living here. It's very centrally located for the activities we enjoy participating in most with our dogs. It's a rural setting which caters to the dog's enjoyment of space to run in and couples with our desire to live away from the hustle and bustle of our work lives.
We are not commercial breeders as we only produce a litter every couple of years or so. We do strive to produce a Whippet that is a credit to the breed in conformation, performance, and most importantly to us, temperament and health. We believe in and do more than the average health testing. We have our "breeding stock" (translate that to intact animals) tested yearly for eye problems, heart anomalies and they are also cleared for any hearing problems (this only has to be done once). The results of those tests are available to our buyers whenever they wish to review them. It's paramount to us to produce a dog that brings enjoyment to his family for as many years as possible. Many of our dogs have lived into thier mid-teens enjoying excellent health up to the very end. We also try to make our buyers feel that they are part of a family. We exchange emails, photos and correspond over the years. We also routinely keep the dogs free of charge for our buyers whenever they have to travel without their beloved pet. This way their dog does not have to go to a kennel situation, but continues to live "at home".
As stewards of the breed, we participate in club activities to help our breed stay the lovely animal it is. Margaret is a member of the American Whippet Club and we are rescue volunteers for Whippet Rescue and Placement.
We would love to hear from you. You can either drop us a
line
or you can sign our
Guestbook
. Thank you for spending time with us today.
Copyright Sight Hounds of Kemar 2009. All right reserved